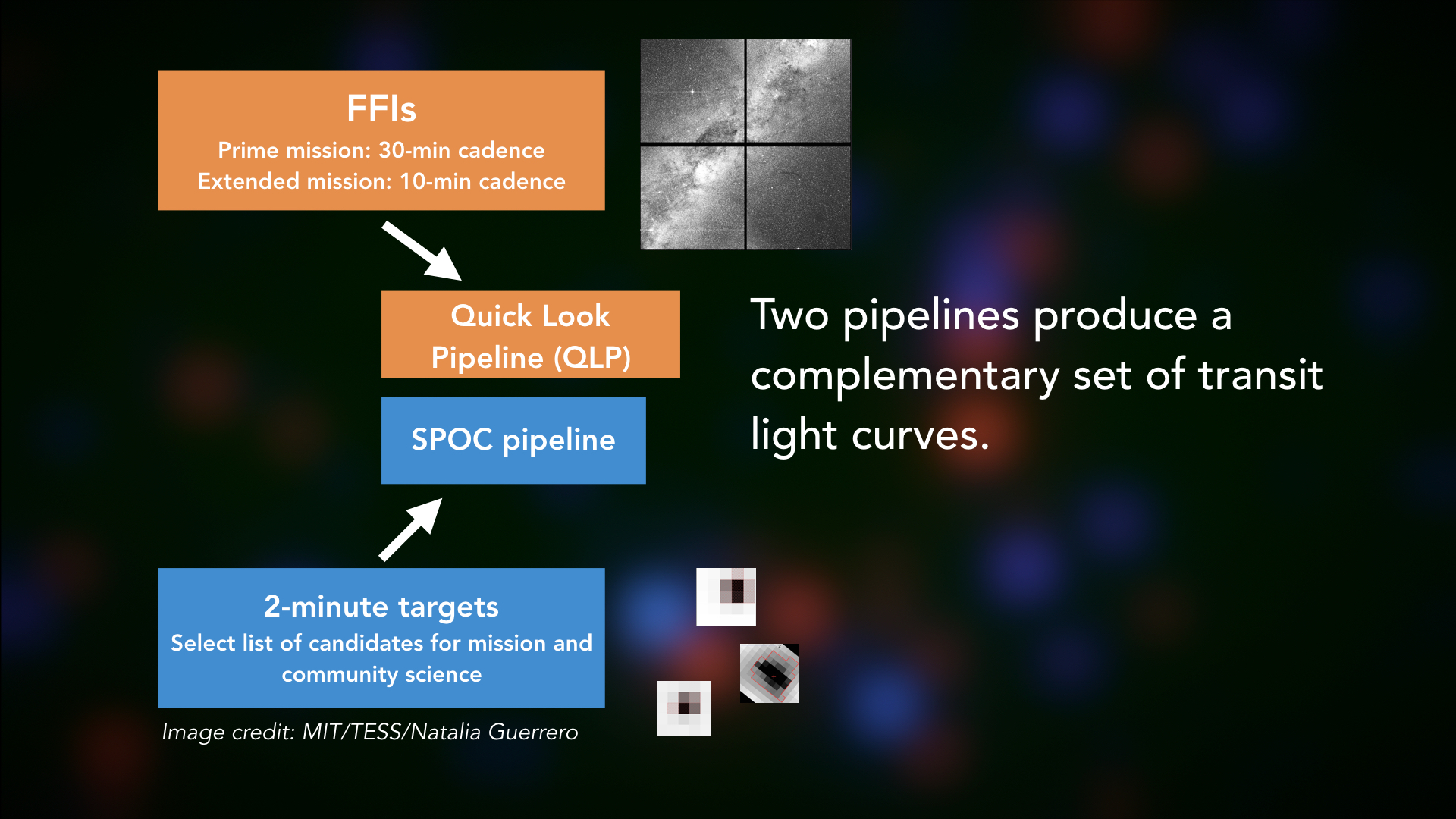 TOI Catalog Now Includes the Detection Pipeline for Each Candidate
The TESS Objects of Interest catalog now has a new column, "Detection." This column lists the data analysis pipeline which initially identified the planet candidate, either "SPOC" for the pipeline run by the Science Processing Operations Center which searches the 2-minute-cadence targets or "QLP" for the Quick Look Pipeline, which searches the 30-minute-cadence targets. The column lists "UNKNOWN" if it was not possible to recover the original detection pipeline.
The "Detection" column complements the "Source" column. This column lists the pipeline which generated the current set of parameters for a given TOI. The TOI Catalog is a "living list," and the TOI team continuously updates ephemerides and planet parameters for TOIs with multiple sectors of data.
Click here to learn more about the TOI Catalog and access the latest TOIs.
Access the TOI Catalog and additional follow-up observations on ExoFOP-TESS